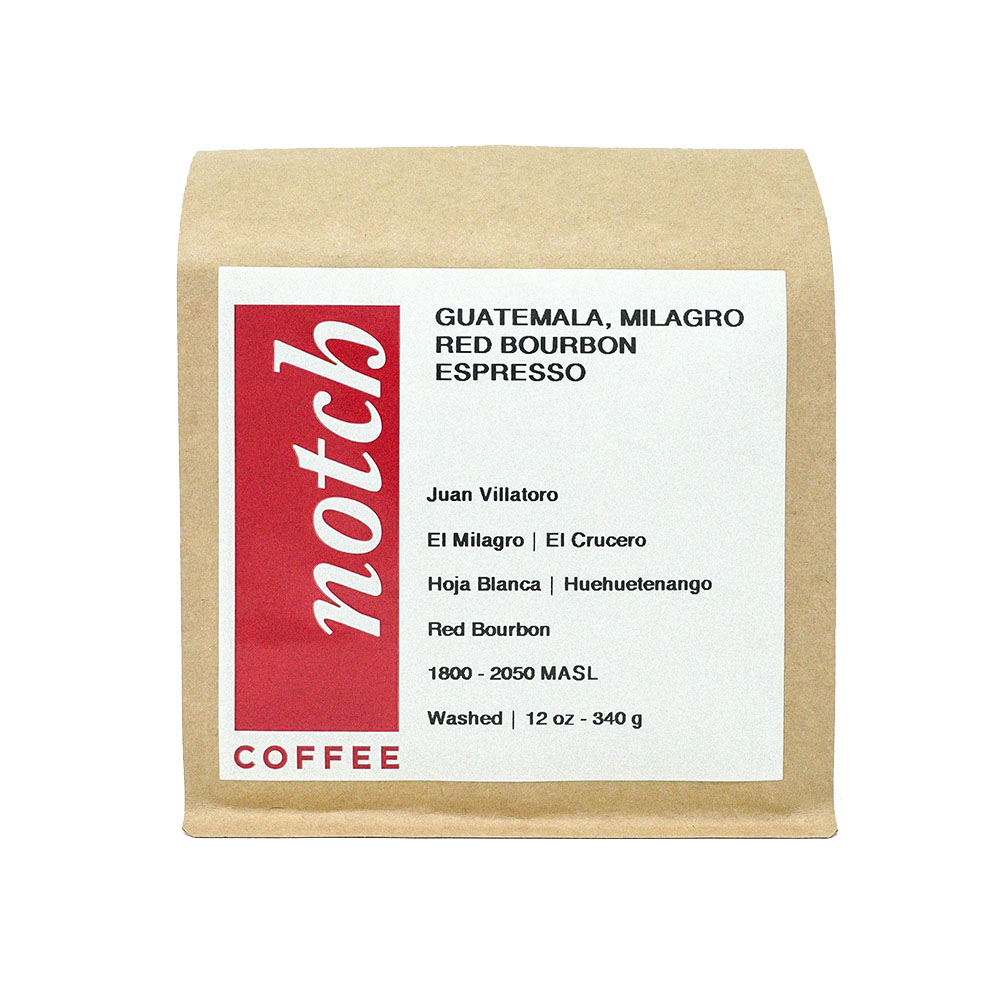 Guatemala Milagro Red Bourbon Espresso
Producer: Juan & Milton Villatora
Country of Origin: Guatemala
Region: Hoja Blanca | Huehuetenango
Cultivar: Red Bourbon
Process: Washed | Sun Dried
Elevation:  1800 – 2050 MASL
Harvest:  April 2020
Roast Level: Light/Medium
Tasting Notes:  Peach | Caramel | Tangerine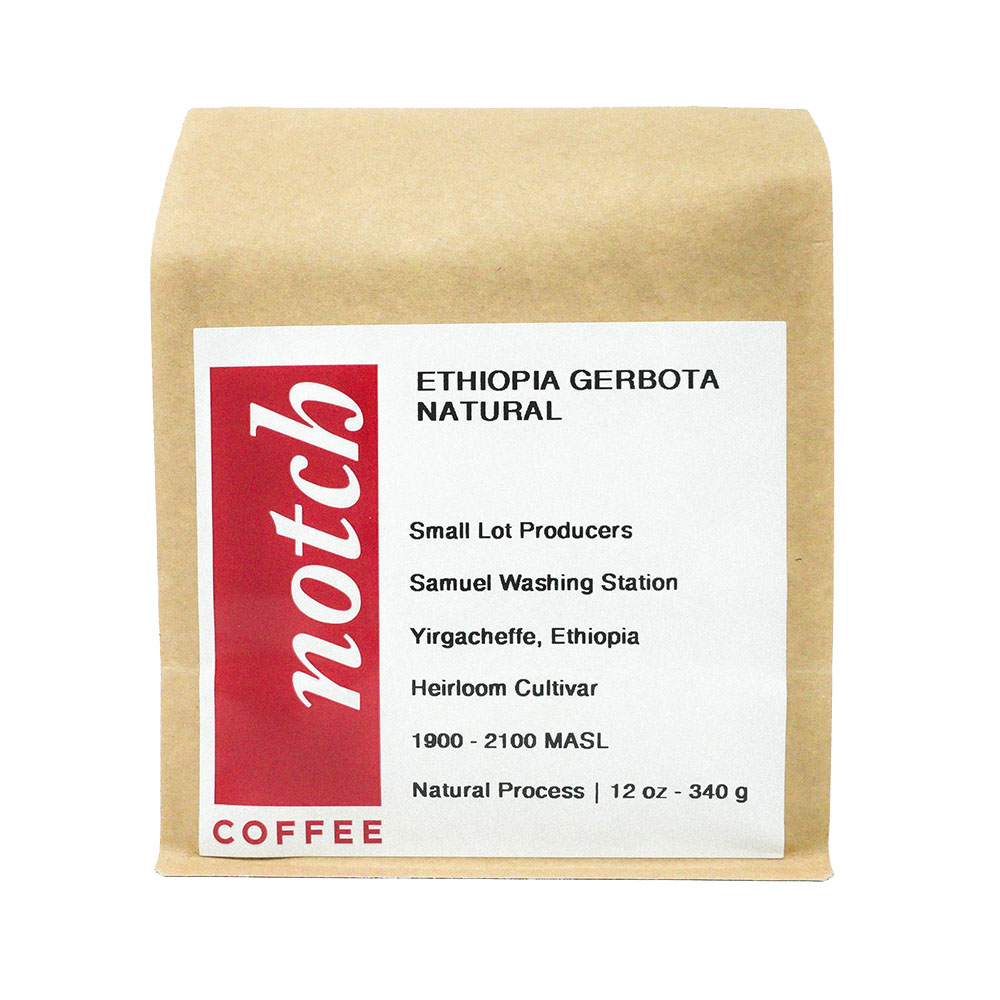 Ethiopia Dimtu Tero Natural
Producer: Ato Waddessa
Country of Origin: Ethiopia
Region: Guji 
Cultivar: Heirloom Varietals
Process: Natural | Raised Beds
Elevation:  1850 – 2100 MASL
Harvest:  April 2020
Roast Level: Light
Tasting Notes:  Citrus | Pineapple | Chocolate | Black Currant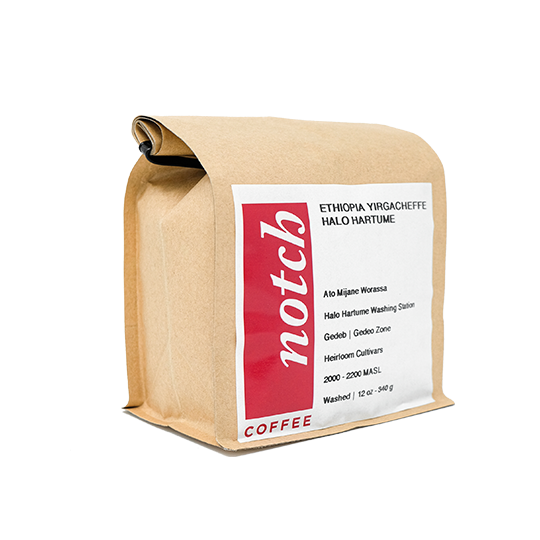 Ethiopia Halo Hartume
Producer: Ato Mijane Worassa
Country of Origin: Ethiopia
Region:  Gedeo Zone
Cultivar: Mixed Heirloom
Process: Washed | Sun Dried
Elevation: 2000 – 2200 MASL
Harvest: April 2020
Roast Level: Light
Tasting Notes: Lemon | Peach | Florals | Jasmine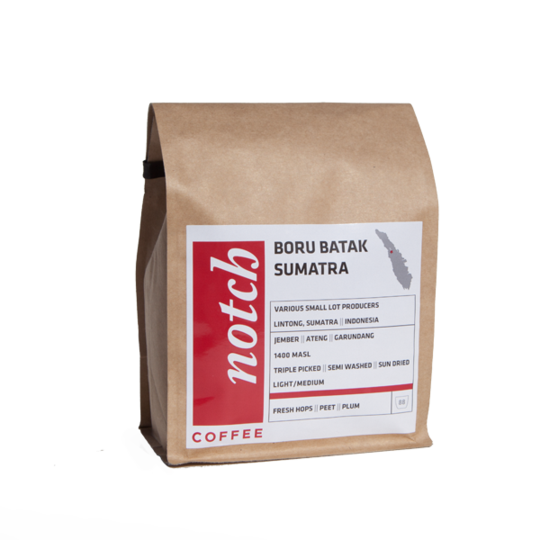 Sumatra Mutu Batak
Producer: Small Lot Producers
Country of Origin: Sumatra
Region: Lintong | Northern Sumatra
Cultivar: Ateng, Jember, Garundang
Process: Wet Hulled | Triple Picked | Supergrade
Elevation: 1000 – 1800 MASL
Harvest: February 2020
Roast Level: Light/Medium
Tasting Notes: Bakers Chocolate | Dried Mango | Tobacco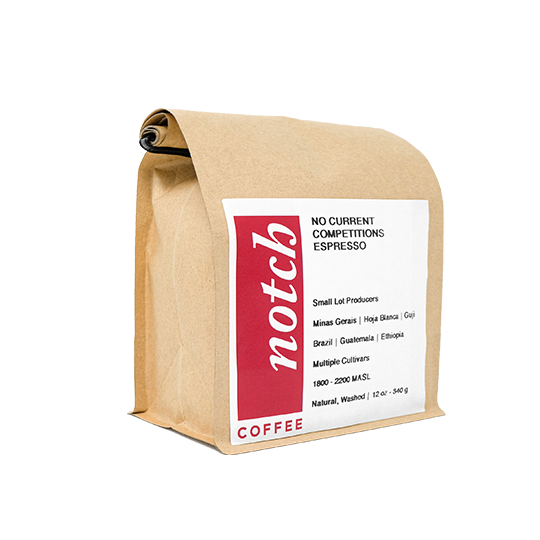 No Current Competitions Espresso
Producer: Small Lot Producers
Country of Origin: Ethiopia | Guatemala | Brazil
Region: Guji Highlands | Hoja Blana | Cerrado
Cultivar: Mixed Heirloom, Red Bourbon, Mondo Novo
Process: Natural | Wet Hulled | Washed
Elevation: 1000 – 2200 MASL
Roast Level: Light/Medium
Tasting Notes: Strawberry | Chocolate | Hazelnuts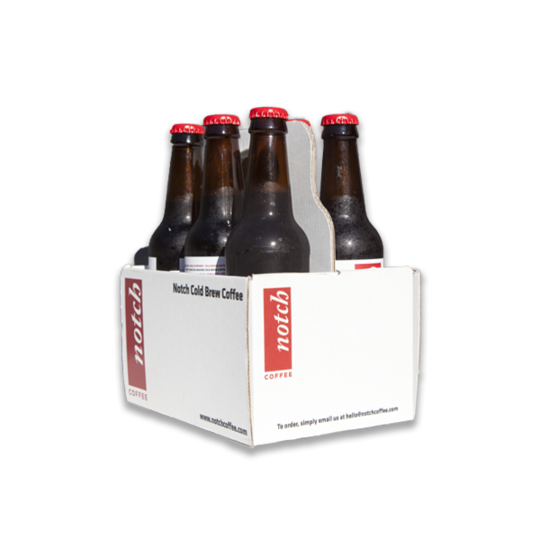 Notch Colombian Cold Brew (RTD)
With notes of Chocolate, Caramel and Toffee, this single origin cold brew coffee has an amazingly rich body and citrus like sweetness – perfect for those that enjoy a smooth drinking, refreshing cold brew experience.
To start, we selected this direct trade, Rainforest Alliance Certified coffee which we import from the Vasquez family farm (Finca Matarredonda) located 20 km's north of Pasto in the municipality of Chachagui – Narino Department, Colombia. Finca Matarredonda has been in the Vasquez family for over 5 generations and is located in an area/elevation that is ideal for producing amazing Bourbon/Caturra variety coffees. 
We then craft roast this coffee in small batches and achieve a medium roast level in order to help further develop the natural sugars and body this coffee possesses. Once roasted, we immediately cold steep the coffee for 18 hours, helping to extract the smooth, rich, satisfying flavour this cold brew coffee is intended to deliver.
This Colombian Cold Brew represents the first in a series of seasonal cold brew coffees to be launched by Notch Coffee in 2017. Follow us on Instagram + Twitter @notchcoffee for more exciting news.
We hope you enjoy this Colombian Cold Brew Coffee 😉